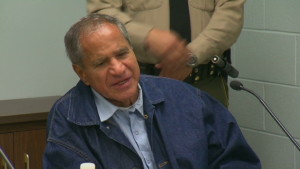 We received the following correspondence from William Pepper, Esq. (attorney for the accused assassin of Senator Robert F. Kennedy, Sirhan Sirhan) who has been engaged in a long effort to secure his client's release from prison for a crime he did not commit. Unlike Lee Harvey Oswald–the accused assassin of President John F. Kennedy, who did not live to stand trial–the accused assassin of the slain President's brother, Robert F. Kennedy, Sirhan Bishara Sirhan, is alive–if one can call serving a life sentence for crimes he did not commit "living."
Dear All,

As a follow up to reports we have received, and as we near a first real opportunity to argue this case before the Ninth Circuit, there may indeed be a move in process to eliminate Sirhan. He believes that he is being stalked by a particular inmate. He is not an alarmist.

Please use all means to let the Warden and any available media know of this concern.

Sirhan is currently at the RICHARD J. DONOVAN PRISON, 2180 Alta Rd., San Diego 92179. The Warden is DANIEL PARAMO and I believe that the phone number is 619 661 6500.

Thanks for any help you may render. The Ninth Circuit Panel is considering the COA Request we have filed which is attached hereto.

As ever,
Bill Pepper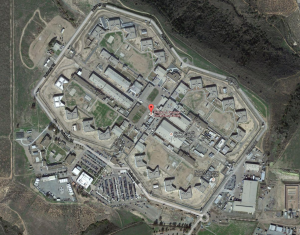 Sirhan is currently imprisoned at Donovan State Correctional Facility in South San Diego County. Also attached to the correspondence is a copy of the Request for a Certificate of Appealability (COA), which was filed with the 9th Circuit Panel and is currently under review.
I encourage all interested parties to read the Request for COA (below) in which Mr. Pepper discusses the egregiously improper representation that previous counsel provided to the accused during his murder trial. According to Mr. Pepper, Sirhan's Constitutional Rights under both the 6th and 14th Amendments were violated. After reading the entire COA, I am convinced that this was, in fact, the case. There are multiple areas of grave concern that Pepper lays out in his argument(s). Each appear to be thoroughly researched and well supported. I further urge you to contact Warden DANIEL PARAMO at the phone number Mr. Pepper provided above. Let him know that eyes are watching what happens and that we don't want another "Jack Ruby incident" occurring at the Eleventh Hour.
To describe what has transpired in the past 46 years with regard to the disposition of Sirhan Sirhan's case as a "travesty of justice" is the understatement of the century. In the 1990's I myself spoke at length with former Los Angeles Coroner, Thomas Noguchi, by telephone. Noguchi is the Medical Examiner who performed the autopsy on Senator Kennedy. Noguchi told me that whoever fired the fatal shot into the Senator's brain was located to the rear of RFK and the shot was fired at point blank range–from no more than 1.5 inches away. As we know, Sirhan was never behind Senator Kennedy. All eyewitness accounts place him several feet away from the Senator and, at all times, directly in front.
If the document below doesn't display properly, simply refresh your browser.
article spinning
applications for the 21st Century.