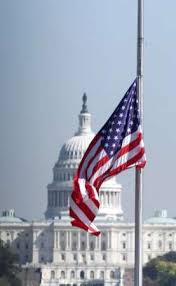 John Judge was a friend and a true warrior for the truth. His dedication wasn't limited to fighting for the release of all files in pursuit of justice for JFK but also extended to seeking to heal a fallen nation. And that dedication was complete.
John selflessly gave of his time, energy and resources for many decades in order to promote an environment in which authors, scholars, medical and legal experts, ballistics specialists, military personnel, Special Protection Detail personnel, government insiders, and independent investigators could present the latest developments in cutting edge research at COPA conferences in Dallas and elsewhere across the country.
He spearheaded the effort to motivate members of Congress to comply with both the intent of the law and the spirit of the JFK Act that was passed in 1992 largely in response to the wide acclaim received by Oliver Stone's movie: JFK. When the government balked it was John who called them on it. Always maintaining a balance between the responsible redressing of grievances and the expression of justifiable righteous indignation, John made few friends in Washington and even fewer enemies.
His passion, although tempered by reason, was not diminished by his gentle nature–it was enriched by it. Out of love for country did he wage his battle against those who remain in a position to begin the national healing process, but do nothing.
The following YouTube is from a speech John gave on C-Span following the release of the movie JFK. This is how I will always remember John Judge: Succinct, passionate, unafraid, relentless, dedicated, humble–yet confident. A man who knew the truth was on his side.
[This clip also features a shot of my late friend, Colonel L Fletcher Prouty, USAF — the retired Chief of Special Operations upon who the character "X" from Stone's, JFK was based].
Here's JJ at his finest:
Optimise your sites thanks to a
n image wordpress plugin
.